The team at Ashgrove are excited to announce that we will be exhibiting at the IMI Conference 2016. Members of The Institute of Medical Illustrators are a highly specialised and skilled group of people, contributing to the care of patients and the teaching of medicine and allied health subjects. Since 1968 IMI has set and maintained standards for the medical illustration profession, bringing together the disciplines of clinical photography, medical art, illustration, graphic design and video within healthcare.
Every year the IMI hold a private conference for members to get together for networking, to hear motivational speeches, and share best practices. There is a small exhibition at the event for key suppliers.
This year's event is to be held at the Golden Jubilee Hotel in Clydebank on 16th September.
More information is available HERE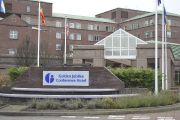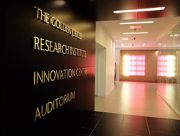 Ashgrove have been supplying several Medical Illustration Departments for many years. At the conference we will be showing a range of suitable products that fit under our "INNOVATIVE MATERIALS FOR DIGITAL PRINTING & FINISHING" banner including printable textiles, wallcoverings, tearproof papers and waterfilms films etc that are suitable for digital printing either large or small format. Also we will exhibiting our QuickPro canvas and Visionwall acrylic frames.
Medical Illustrators do a fantastic job and we can't wait to meet them all on the 16th!