We are pleased to announce that, in addition to being able to supply the full Fastbind range of specialist short-run bookbinding equipment, we are now the exclusive UK stockist of Fastbind consumables including mounting sheets, adhesives, end papers, tacking sheets etc. We have stock on the shelves now and will be adding more over the coming weeks.
Already have Fastbind equipment and looking for supplies?



Alternatively Contact Us today with your requirements.
Call us on 01779 470606 or drop us an email [email protected]


Here at Ashgrove, we are all about helping digital printrooms to maximise profitability in today's competitive environment, so we are always looking to add product ranges that help to make the revenue and profit per printed sheet significantly higher. We are delighted to announce that our new range of Fastbind equipment does just that.
Fastbind, a forward-thinking Finnish manufacturer, have brought perfect binding into the new era. Hard cover books are now feasible to make from very small to medium runs, 1 book or 500 books can be produced easily and very profitably. There are no setup times when switching from one format to other or even switching from soft cover to hard cover. Personalized hardcover bindings are easily made on table top machines and with no special training.
Perfect binding is one of the most versatile binding methods available, it is used everywhere – universities, professional printing houses, copy shops, offices etc. Being quick and economical it is a great way to add value to digital print and maximise profit without major investment. Fastbind's equipment is desktop and has a huge advantage over other digital perfect binding equipment with the ability to produce on demand high-end hardback books for photo albums, company tenders and presentations and yearbooks as well as ring binders, book cases and hard binding covers.

How do you make Hardback Books using Fastbind equipment?
In short, it is a simple four step process:
Print and laminate the outer cover sheet
Make the outer hardback bookcover using Casematic
Print the inner book block
Bind the book and cover together using perfect binder e.g. Elite XT or Pureva XT

Example Casemaker from Fastbind – Casematic a46z
The Casematic a46z (https://fastbind.com/en/machines/case-makers/casematic-a46z) is the latest semi-automated Fastbind casemaker that can be used for on-demand production of very small runs right up to mass production. You can produce custom cases from under A6 to over 476 x 476 mm under one minute with no set-up time. You make book covers, ring binders, luxury cases, wall art or photo album covers. It is the ideal solution for all your on-demand, short and medium runs finishing needs.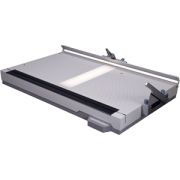 See the Casematic a46z in action here
Example Perfect Binder from Fastbind – Pureva XT
The Pureva XT is Fastbind's flagship perfect binder. With the ability to use either PUR or EVA adhesive and yet still sit on a desktop, it is a remarkable feat of quality engineering and is incredibly easy to use.
You can bind both soft and hard cover books up to 50 mm thick and SRA3 format without special settings. For thicker or coated paper stocks, Fastbind's patented paper roughener ensures a strong result regardless of the paper type.
With all Fastbind glue binding machines, you can produce any book format from miniature to A4 or A3 Portrait and up to 40 mm (1.57") thick, without any size, thickness or format adjustment between jobs: no set-up times, no stops. This hassle-free binding process will not slow your productivity down.
All models of Fastbind binders are silent, dust free and compact. They fit in any work environment, from an office table to a printer's workshop.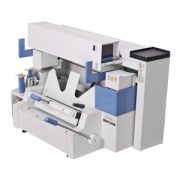 click here to see the Pureva XT in action
Consumables Needed
Ashgrove are stocking all Fastbind consumables for making both hard cover and soft cover books, such as:
Perfect Binding Adhesives
Tacking Paper
End sheets
Grey Boards and spines
Adhesive Mounting sheets
Contact Ashgrove today to find out more or to arrange a demonstration!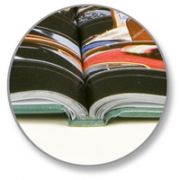 Alternatively Contact Us today with your requirements.
Call us on 01779 470606 or drop us an email [email protected]