Ashgrove really enjoyed exhibiting at The Print Show NEC Birmingham 13-15th October. Our eye-catching stand under the heading "Innovative Products for Digital Printing and Finishing" attracted lots of attention from visitors to the show and we were busy the whole time! We had loads of interest in (and took several orders for!) our QuickPro Canvas board frames that take all the effort out of canvas production whilst offering a very professional result and a strength at least equal to traditional wooden frames. What once could take as long as 15-20 minutes now takes 120 seconds (on average). Another advantage of QuickPro over against traditional frames is the fact you can use other media such as gloss/satin paper & textiles etc allowing you to offer something a bit different to your clients. Also during the show we were showcasing our wide range of textiles & wallpapers for wide format printing, tearproof papers and outdoor labels for digital printing. Did you know you can print on our PicoFilm tearproof using your digital toner press and produce a product that is not only tearproof, but water and scratch resistant making it suitable for outdoor use. Contact Ashgrove to find out more today!
Click HERE to send us an email and we will send you pricing and samples to try for yourself.
BEFORE OPENING TIME!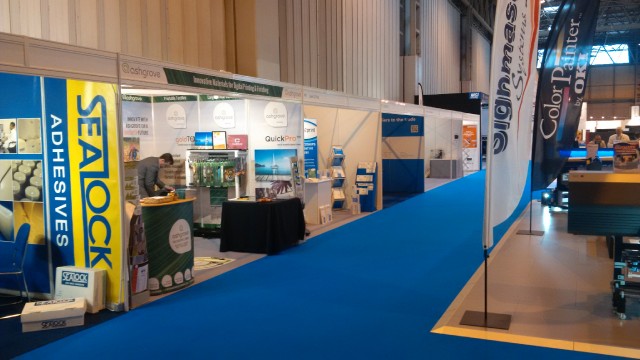 VERY BUSY!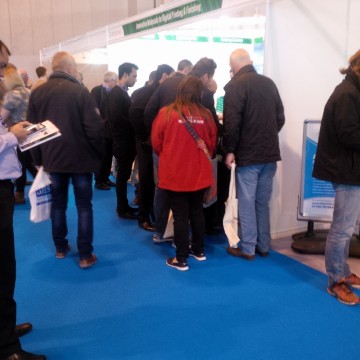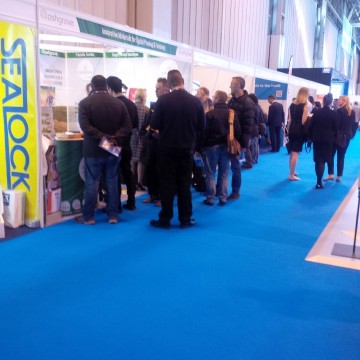 QUICKPRO CANVAS DEMONSTRATION