The recent introduction of digital foiling or "sleeking" techniques allows visually impressive metallic or 'spot UV' effects to be created using a digital laminating machine.
The simple process uses special metallic or clear foils that adhere only to digital dry toner, no blocks required. When used in conjunction with digital over-lamination the options for creating stunning visual effects on short print runs are endless and, as silver foil can be over-printed to create multi-coloured foil effects, it really can add the wow factor!
All of a sudden that digital laminator you've been really wanting becomes a lot easier to justify.
HOW DOES IT WORK?
Simple foiling - for fully foiled print eg invitation cards
1. Simply digitally print then run through the digital foiling device
2. To change the colour of the foil run back through the printer again and print a colour on top of the foil! (only works with certain types of digital foil)

Over-foiling – for foiling small sections of the print
1. First print the main print job that is not required to be foiled
2. Overlaminate using the digital laminator and soft-touch velvet matt film eg Goldgrip (must be soft-touch which is corona treated for running through a digital printer)
3. Run sheets back through the digital printer printing only what is to be foiled on top of the laminate
4. Run sheets through the foiling device for a stunning effect eg gold on a black solid with soft feel!
5. To change the colour of the foil you can still run back through the printer again!
Remember
Digital foil will adhere to any exposed toner - if you print a sheet in solid black and run it through the foiling laminator, that sheet will become solid foil!
EQUIPMENT OPTIONS
There are several decent machines now available which can be used for digital foiling or sleeking. The important prerequisite is that the machine has controllable pneumatic pressure. The following machines are all suitable for digital foiling:
Vivid Matrix Pneumatic Range – tried and tested machinery now with pneumatic pressure
GMP Q-Topic Pneumatic – new model with hand belt feeder from a highly respected manufacturer
D&K Neptune – brilliant value new fully-automatic SRA3 machine with foiling capability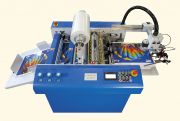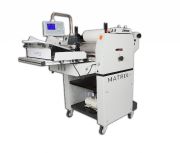 BENEFITS OF DIGITAL FOILING
· No block charges make very short run/personalised foiling a real option
· Give added value to your clients - helps to justify outlay for digital laminator
· Premium creative effects can be achieved very simply – either foil or "spot UV"
· Very reasonable material costs (approx. £0.20 + VAT per SRA3 sheet full coverage; where coverage is small the roll can be reused many times, making the cost per sheet much lower)
LIMITATIONS OF DIGITAL FOILING
· Speed is relatively slow, especially when doing multiple passes, so is for short run only
· Digital foiling will work best on smooth stocks which run through digital presses, not suitable for leather, PU etc
· Pneumatic pressure is a must to ensure proper control for quality foil results so a suitable machine is essential
APPLICATIONS
Digital foil has endless creative applications. Here are a few ideas where foil can add the wow factor: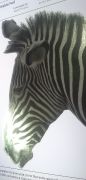 · Bespoke short-run packaging eg cosmetic boxes, use with Enduro Ice for stunning effects!
· Personalised book covers
· Prestige menus and invitations
· Wedding stationery
· Presentations and tender documents
· Photo books
· High-end business cards
Conclusion
All things considered, digital foiling makes a compelling case for itself. If you want to add creative opportunities easily and/or are considering investing in a digital laminating machine, then digital sleeking foil is a great way to add value and style to your product offering with minimal investment.
Interested? Chat with the Ashgrove team today for more information!
Click here to request samples of digital foil effects.