Durable outdoor labels are a product traditionally perceived as expensive to produce and requiring a long lead time, concerns that can add to the pressure of meeting client requirements. With WeatherTUF Outdoor Labels you can bring production in-house, giving you control over timings, print runs, and costs.
What Are WeatherTuf Outdoor Labels?
WeatherTUF Outdoor Labels are digitally printable SRA3 or A4 polyester sheets with outdoor grade self-adhesive backing. Manufactured from high-quality matt white polyester, WeatherTUF labels have extra-strong marine grade permanent adhesive backing, which is guaranteed weather-proof to BS5609 standard.
Printing Onto WeatherTUF
Using WeatherTUF labels is as simple as pressing print. They can be over-printed using any digital laser printer or copier, either mono or colour, such as Xerox, HP Indigo, Xeikon, Kodak Nexpress, Canon, Konica Minolta and other manufacturers.
WeatherTUF labels do away with the traditional need for screen-printing or large format inkjet printers.
The result: quickly printed labels that are waterproof, weatherproof, durable and tough!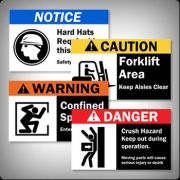 Applications
WeatherTUF is the ideal solution to creating identification, warning and instruction labels:
· Garden signs
· Bin labels
· Shipping containers
· Chemical drums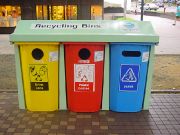 Benefits
Time Saving
No longer do you have to print outdoor labels on your solvent/latex wide format printer and then have the hassle of loading them onto your vinyl cutter - a slow process for sure. Instead, just print sheets on your digital press and guillotine them down to your specified size. Job done!
Cost Effective
Digital print removes the requirement for specific print run sizes. Simply create your labels and print as many or as little as you require.
WeatherTUF Outdoor Labels are available from Ashgrove for next day delivery in SRA3 or A4 sheets in packs of 100. Available with solid backing (crack-back version available soon).
To find out more information, or to place an order please contact us:-
Tel : 01779 470606
Email : [email protected]