How to create professional thesis using the NEW! Unifoil Printer and Unibinder 8.2
The concept behind the Unifoil/Unibinder solution for thesis production is about making the process as simple and quick as possible for rapid turnaround and minimal labour costs, while still producing a finished result that is on a par with more traditionally bound books.
The process:
Select your cover size from the large range – 11 different spine widths from 1.5mm to 34mm in 9 different colours
Place your cover on the Unifoil Printer bed
Select the correct template and upload your face artwork pdf to the Unifoil Printer software, the press print. (Alternatively you can type lettering directly into the software template)
Reposition the cover on the bed for spine printing
Upload your spine artwork pdf to the Unifoil Printer software (or type the text), then press print
Printing complete! Insert your thesis sheets as a book block into the case
Place your thesis on the Unibinder for 90 seconds to melt and set the spine glue - no buttons to press
Place the bound book in the Unibinder's crimper for 3-5 seconds (again no button) for the final professional finish
Leave to cool for 1-2 minute or so before handling
Present your beautiful thesis!
The results are stunning! And it's really that simple!

GET ADDED VALUE FROM YOUR UNIFOIL PRINTER
Other items you can also print onto using the Unifoil Printer:
Acrylic and glass e.g for plaques and presentations
Card e.g for events, invitations
Metal e.g for signage
Leather/ PU
Any other flat smooth surface that fits onto the printer table.
To find out more call our friendly team today on 01779 470606
FOR MORE INFO ON THE UNIFOIL PRINTER CLICK HERE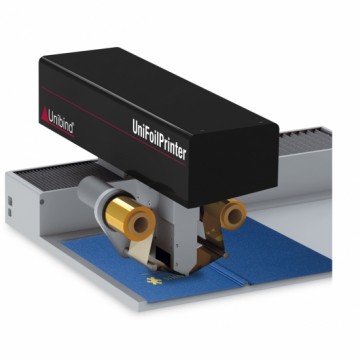 FOR MORE INFO ON THE UNIBINDER 120 PRINTER CLICK HERE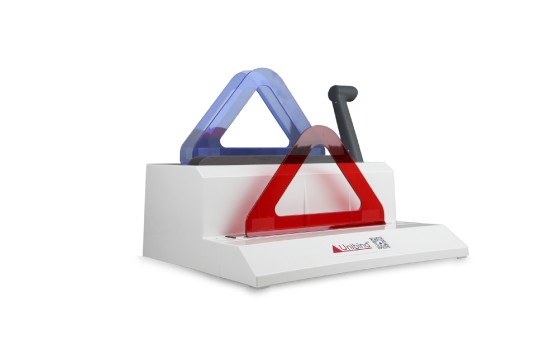 FOR MORE INFO ON THE UNIBINDER 8.2 PRINTER CLICK HERE