AFFORDABLE EQUIPMENT FOR MULTIPURPOSE PERSONALISED PRINT
THE VALUE OF PERSONALISED PRINT
Personalisation is a real buzz word in today's world of information technology. With on-screen information at everyone's fingertips, printed items – whatever they are – need to make maximum visual impact. Otherwise why would you print it? And what better way to make that visual impact than to personalise the print with the recipient's own details? Variable data with a digital press that has made this simple, but what about personalising hard, flat items such as book covers, leather belts, Perspex etc. that don't feed through a Xerox printer?
Equipment solutions – is UV flatbed printing the answer?
UV LED printing – used in wide format to print directly onto large boards etc – has been brought down in size to print onto small areas and will print high-definition, full colour personalisation onto a variety of substrates. Only one problem; that's fine if you have £15k or more to spend! What if your budget doesn't stretch that far?
Enter the NEW Unifoil Printer
Don't despair – there is another more affordable option! Costing well below £5k + VAT, the Unifoil Printer uses digital foil technology to instantly print metallic and non-metallic foils directly onto a large variety of flat, smooth and semi-smooth surfaces. Using simple software, the Unifoil Printer brings quick, easy personalisation of gifts, books etc. down to a truly affordable level.
View the machine specifiactions HERE.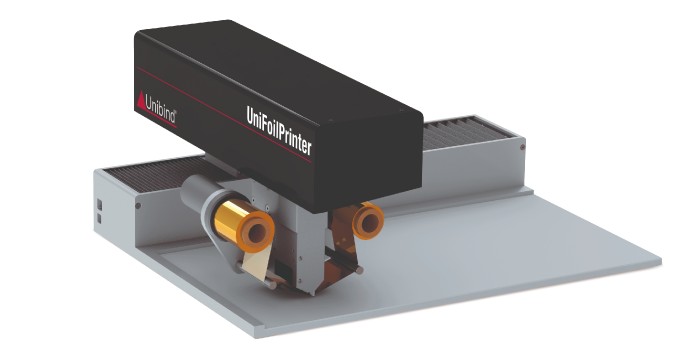 WATCH THE UNIFOIL IN ACTION BELOW
What can the Unifoil Printer print on to?
Providing the surface is flat and fairly smooth, you can print with high definition and accuracy onto it using the Unifoil Printer.
Examples:
Book covers
Leather goods
Fabric (some)
Laminate
Metal sheet (some)
Notebooks
Perspex
Card

The easy bookbinding solution:
Unifoil Printer is especially optimised for printing onto hardbacked Unicovers – book covers with pre-formed, pre-glued steel-reinforced spines, available in a variety of sizes for thesis, photobook, contract/ tender etc. reproduction. For example, theses can be individually personalised using Unifoil printer, then dropped into Unibinder 8.2 for a professional bind; all complete in a few minutes.
Click here to read our thesis binding blog.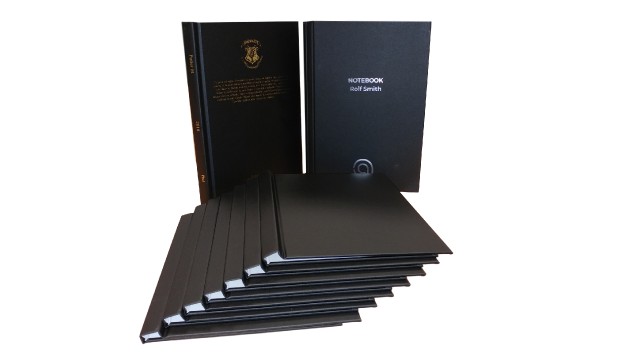 Contact our friendly team today to find out more!